Hey there, I'm Stella Drivas and my love of cooking easy, delicious, Greek foods and healthy desserts has led me here, recipe creation at hungry happens.
simple, quick, yummy recipes
The most profound impact on my eating habits comes from my mother and grandmother. They instilled in me two lifetimes of traditional Mediterranean food culture. I'm constantly asking myself, would my Yiayia eat this? I also grew up in the restaurant business – my father owning a diner all of my life – I was surrounded by food!
Since I am a mother of two teens, I also ask myself, would my kids eat this? When you have a family, it's so hard to please everyone. I try to take that into consideration by creating straightforward, fast, and tasty recipes that most everyone prefers.
I absolutely love it when I find a recipe where I already have all of the ingredients and so I apply that to my blog.
blast some music and dance around the kitchen
Yes, I do this and highly recommend it. If the activity is fun and amusing, you'll go back and do it again and again. I find cooking to be very therapeutic, pleasurable, and self-fulfilling. Try to get your partner and kids involved with the process, and the time will fly by.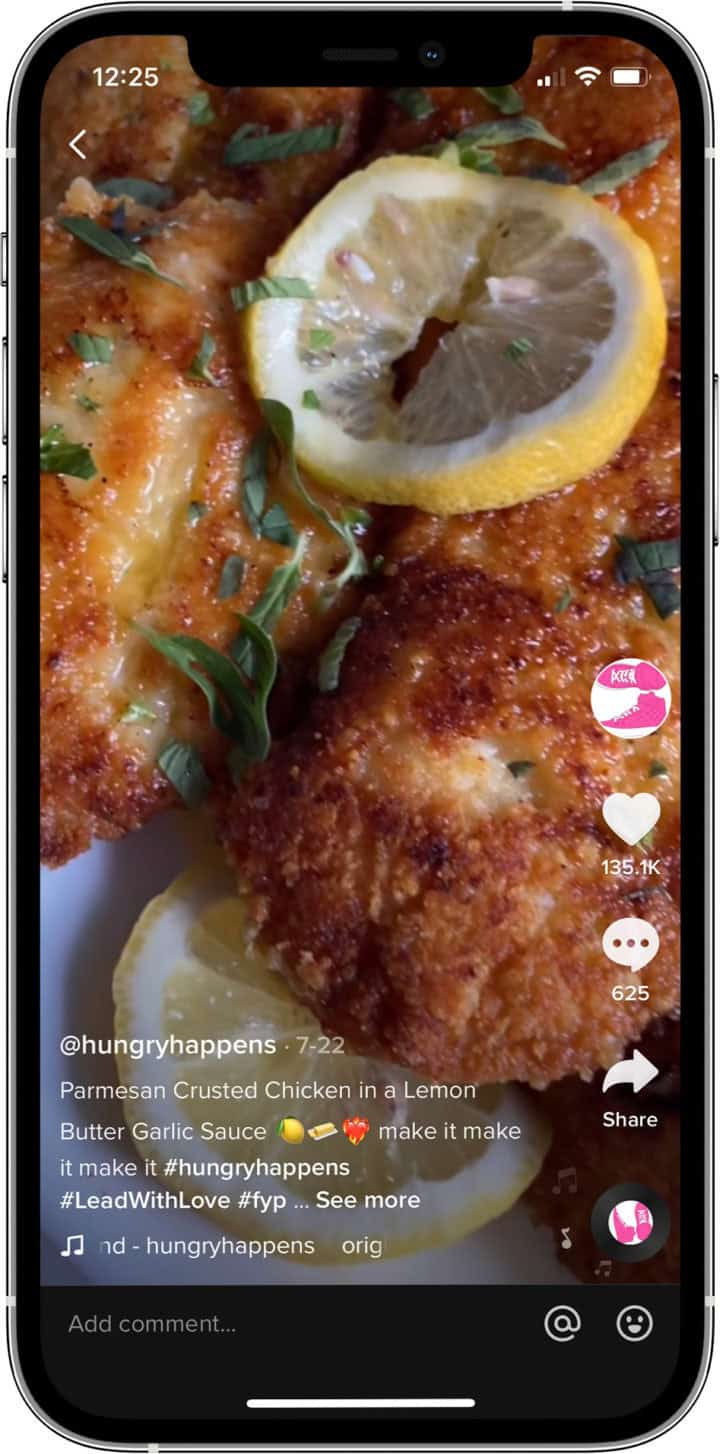 why love your life?
When I started creating TikTok videos, I realized I needed a catchphrase of sorts. This is how I feel when I'm consuming my dish – loving every bite and thus my life in that moment. I created the recipe page Hungry Happens back in 2013, when it was my Instagram baby. Through many ups and downs, I am dedicated to sharing my recipes and my family's recipes with everyone.
It brings me so much fulfillment when people send me messages, pics, or write comments that they made a dish and loved it or their family devoured it. It's a beautiful thing. This is truly my passion and brings so much happiness to me and my family.
My ethos is: Besides preparing and eating a delicious meal that brings you significant satisfaction, you need to love your life (most of the time) so it can love you back. Appreciation in life is key.
I have found that being grateful for what you have only brings you more happiness. Don't get me wrong, you still have to work and fight for your goals in life too, never settle. But appreciate what you have before it's gone – like that meal you just made and ate!!!