Healthy Lemon Blueberry Bread (Refined Sugar Free)
Amazing because its healthy, moist and so delicious.
Impossible not to love this beautiful loaf of bread. It's yummy as hell but not overly sweet, with honey as the sweetener. The blueberries also add some juicy sweetness to the loaf and just keep it naturally delicious. We try to avoid using cane sugar as much as possible here at HH. Sometimes, however, it's unavoidable – especially with my mom's Greek dessert recipes.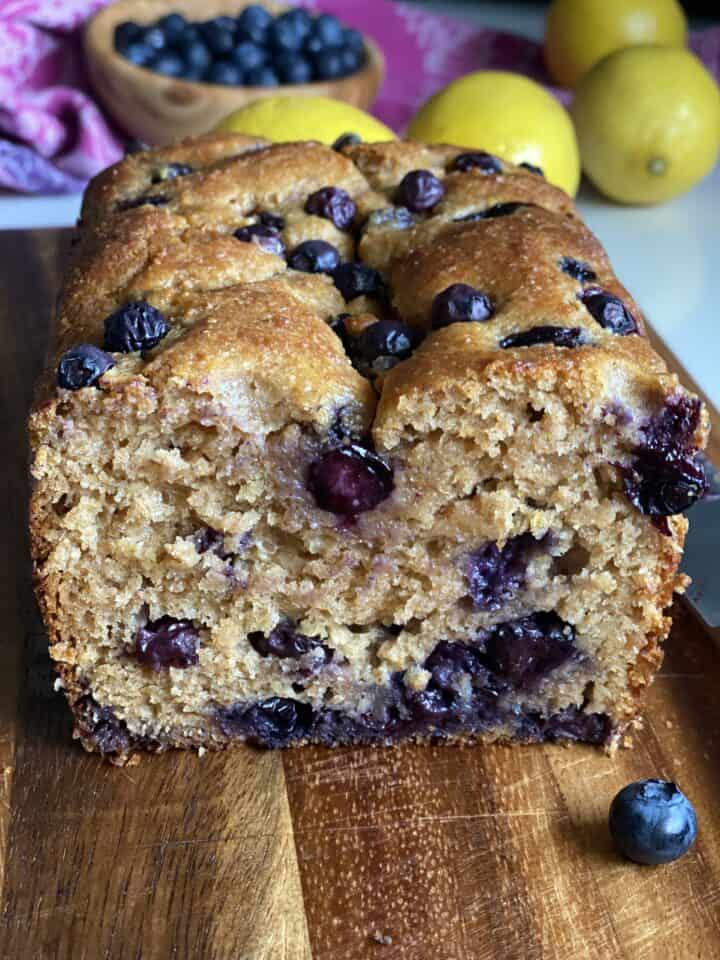 ingredients:
Always happy to make this loaf for my family since it uses whole wheat flour, honey, Greek yogurt, avocado oil, blueberries and a lemon. Make sure your eggs and yogurt are at room temperature so that they combine seamlessly. You can use honey or maple syrup or agave… any liquid sweetener works. I use 5% fat Greek yogurt.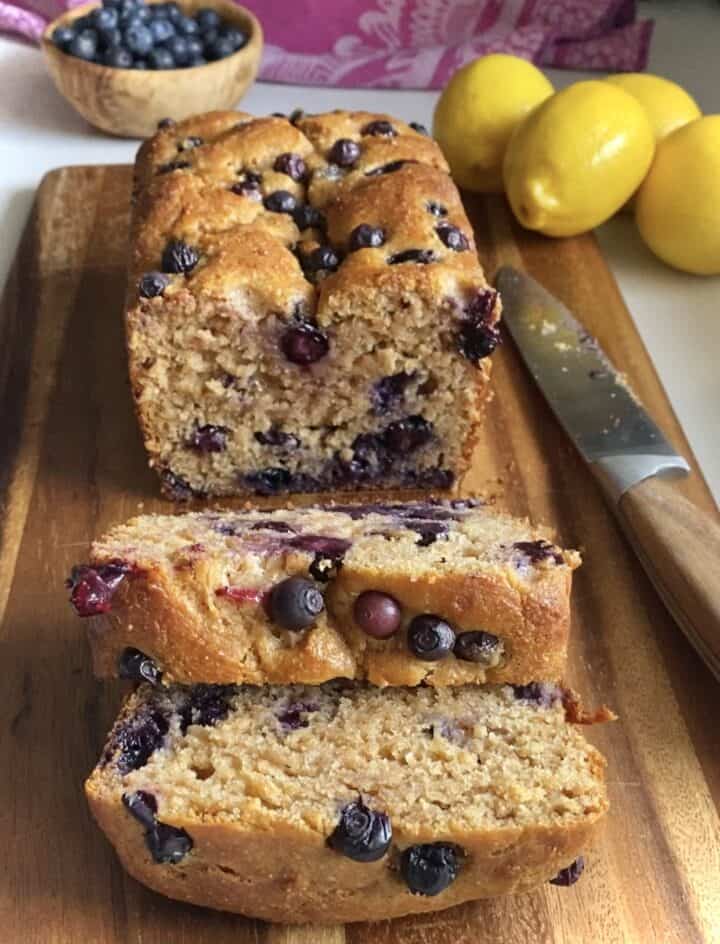 For the oil, you can choose from any neutral oil. I prefer avocado oil but also use olive oil, melted and cooled coconut oil or sunflower oil. It's pretty much what I have on hand.
As a side note, next time I make this bread, I will either try it with lime juice and zest or orange. I think the combination would be amazing.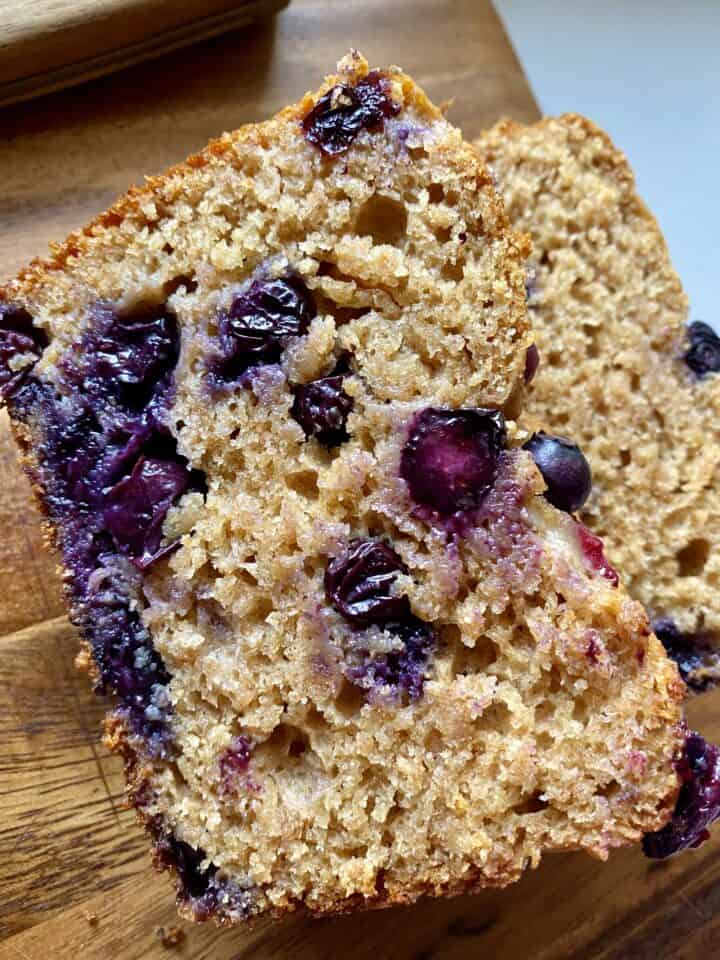 Thank you for swinging by Hungry Happens! If you make this recipe or any other one from our site, we would greatly appreciate you taking the time to rate and comment! LOVE YOUR LIFE!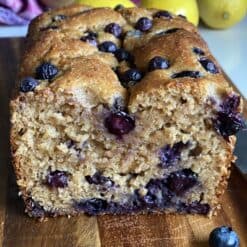 Healthy Lemon Blueberry Bread
Instructions
Preheat your oven to 350°F. Line a 9×5" loaf pan with parchment paper (or spray with coconut oil).

In a medium bowl, whisk together the first 4 dry ingredients.

In a large bowl, lightly beat your eggs. Add in the oil, honey, yogurt, lemon juice, zest, vanilla and mix. Fold the dry mixture into the wet.

Coat the blueberries in a little flour. Then fold them into the batter. Transfer the batter to your pan and spread out evenly. Optional: top with a few more blueberries.

Bake for 45-50 minutes or until toothpick comes out clean. Check it at the 40 minute mark – the top of the loaf may begin to brown too much. Loosely throw a piece of aluminum foil over the top to protect it from getting browner. Let it cool in the pan for 15 minutes then transfer to wire rack to cool some more.
Notes
You can also make this recipe into muffins just shorten the time to about 17-20 minutes or until toothpick comes out clean.
*You can use any neutral oil like avocado oil, melted coconut oil or melted unsalted butter works too.
Store leftovers in an airtight container on your counter up to 3-4 days or in the fridge for 5 days.
Nutrition
Calories:
283
kcal
|
Carbohydrates:
42
g
|
Protein:
8
g
|
Fat:
11
g
|
Saturated Fat:
2
g
|
Polyunsaturated Fat:
2
g
|
Monounsaturated Fat:
7
g
|
Trans Fat:
1
g
|
Cholesterol:
42
mg
|
Sodium:
220
mg
|
Potassium:
182
mg
|
Fiber:
4
g
|
Sugar:
21
g
|
Vitamin A:
78
IU
|
Vitamin C:
4
mg
|
Calcium:
76
mg
|
Iron:
1
mg